KWLT is proud to present its third annual Silent Auction, running in parallel with our current production of Legally Blonde: the Musical.  Proceeds from this fundraiser will go towards our lobby renovation project this summer.
The Rules
The auction runs from 7:00pm on June 8th to 11:00pm on June 24th, 2017.

This is a sealed bids auction.  Bids can be made either at the theatre while the show is running, over e-mail to , or through our website using the form at the bottom of this page.  Bidders must supply their name, their bid, the code for the item they are bidding on, and either an email address or a phone number.  (Please specify if you prefer calling or texting if you're giving a phone number.)

If multiple bids for the same amount are received, priority will be given to the earlier bidder.  This will be determined by ballot number for bids in person, and by timestamp for electronic bids.  Electronic bids that are received between 7:00pm and 11:00pm on show nights (and between 1:00pm and 5:00pm during matinée performances) are deemed to have been received after theatrical bids during that interval.

We will issue reports on the current highest bids periodically throughout the auction.  (The hope is to do this roughly daily.)

On conclusion of the auction, the highest bidder for each lot will be notified of their success.  At that point arrangements for exchanging the items for their agreed-upon bids will be made, and any additional information required will be gathered.
The Items
High bids listed current as of Saturday, June 24th.
Lot A: KWLT season tickets for 2017-18
Current high bid: $90
From hijinks in Las Vegas to adventure in the deepest dungeons, come see what your community theatre has to offer for next year!  This package includes two tickets to each of our five mainstage shows in the 2017-18 season, as well as two tickets for March Madness 2018.
(Value: $240.)
Lot B: Stratford Festival voucher for 2017
Current high bid: $120
A voucher for two tickets for selected dates to the Stratford Festival's 2017 season. The Stratford Festival's 2017 season will feature Romeo and Juliet, Guys and Dolls, Twelfth Night, Tartuffe, Treasure Island, HMS Pinafore, The School for Scandal, Timon of Athens, The Changeling, Bakkhai, The Madwoman of Chaillot, The Virgin Trial, The Breathing Hole, The Komagata Maru Incident and more than 200 events at The Forum.
(Value: $170. Designated dates and performances only.  Generously donated by the Stratford Festival.)
Lot C: Lion in the Streets painting by Ryan Brooks
Current high bid: $100
Commissioned by KWLT, this haunting watercolour was the main promotional image for this season's production of the Judith Thompson play of the same name.  Ryan Brooks is a Kitchener based artist who enjoys working in a variety of mediums. From intricate ink drawings with lighthearted themes, to impressionist skylines in acrylic, Ryan explores creativity through changing moods as much as through practiced technique. You can find more of his work this October at the K-W Central Art Walk; contact him at john.ryan.brooks@gmail.com to discuss commissions.
(Value: $250.)
Lot D: Hand-knit Delta Nu shawlette
Current high bid: $35
Show your colours... especially pink!  Inspired by Legally Blonde: the Musical, this shawlette features ∆N worked into the edge in lace and makes the perfect accessory for showing your pride in your loyal friends and true.  The item is hand-knit by Ann Walsh, a veteran knitter involved in both KWLT and the KW Knitters' Guild; you can see her Ravelry page for all of the technical details of the work.
(Value: $75.  Generously donated by Ann Walsh.)
Lot E: Little Book for KWLT's 2016-17 season
Current high bid: $15
An origami book with a paper hardcover dust jacket.  Hand-made by KWLTer Melinda Mah, this souvenir booklet is an original design that highlights the mainstage shows and other events at the little theatre over the past year. Melinda has been folding origami for 18 years; she specializes in folding money, candy wrappers, and any scrap paper she can get her hands on.
(Unique item!  Generously donated by Melinda Mah.)
Lot F: Colour consultation from Lenore Brooks Design

Current high bid: $60
Let Lenore Brooks Design help you bring sense to your space! Whether your project is big or small, a professional opinion can help find the diamond that hides in the rough. Lenore brings a wealth of design knowledge together with a philosophy that the most important design element in any project is the client's tastes.  This package includes a one-hour colour consultation for home or office.
(Value: $120.  Generously donated by Lenore Brooks Design.)
Lot G: Small dog gift basket from Manchester Pet Supplies
Current high bid: $35
This lot contains a selection of accessories for a small dog: a blanket, a crate pad, a leash, and several chew toys and treats.
(Value $75.  Generously donated by Manchester Pet Supplies.)
Lot H: Berlin Bicycle Café gift certificates
Current high bid: $40
It's a coffee shop!  It's a bike shop!  And it's one of Belmont Village's newest businesses.  This lot comprises two $25 gift certificates to the Berlin Bicycle Café, each of which is enough for a basic brake & gear service in the shop downstairs; a complementary (nonalcoholic) drink is included with the service.
(Value: $50.  Generously donated by the Berlin Bicycle Café.)
Lot I: Crossroads Board Games Café gift certificate
Current high bid: $15
Come visit Waterloo's biggest board game café!  This lot comprises a $20 gift certificate to Crossroads Board Games Café on King Street North.  Come for the games, stay for more games!
(Value: $20.  Generously donated by Crossroads Board Came Café.)
Lot J: One-day booking of KWLT
Current high bid: $70
Want to put on a show and need a place to do it?  Or watch a movie with sixty of your closest friends?  The KWLT space is a flexible venue for gatherings of all sorts.  The winner of this lot can book a day at KWLT for no rental fee.  (This is subject to availability and the usual conditions on rentals; contact the Rentals Manager at for more information.)
(Value: $125.)
Lot K: Pinky the sofa

Current high bid: $6.50
After several years of service as our lobby sofa (and taking on supporting roles in many productions over the years), Pinky is looking forward to a quiet retirement out of the spotlight.  If you'd like to take home a piece of KWLT history, then this might be for you.
(Value: sentimental.  As is.)
Lot L: Summer tea set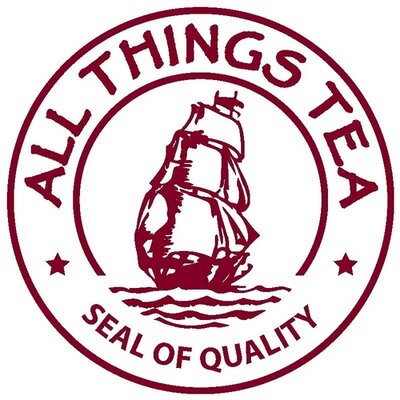 Current high bid: $50
This gift basket from All Things Tea contains a tempered-glass no-drip teapot, a pair of mugs with matching decorative infusers, and a selection of naturally flavoured teas for your pleasure.
(Value: $100.)