KWLT's "Miss Lizzie" is back!  In this installment, Sarah Rodrigues gives us the events surrounding the murders and the trial from her character's perspective.
---
It was so hot that week. Emma was away. We'd all been ill, Papa, Mrs. Borden, Bridget and me, retching; it was probably something with the food. Uncle John, who'd stayed the night, went out to do some business. Papa went for a walk, and I believe Mrs. Borden went out; she'd had a note that a friend was sick and went to call. Bridget was cleaning the windows. 
Papa came home early because he wasn't feeling well, and he had a nap on the couch. I undid his laces for him. I went out to the barn and ate some pears. I was hungry but couldn't bear the thought of eating mutton stew yet again in that heat.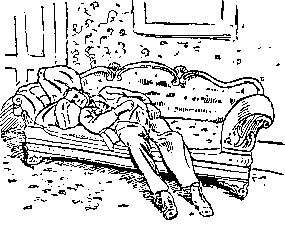 I was outside, so I don't know what happened. But when I came in I found Papa. He was dead. There was so much blood. I called for Bridget to run for the doctor.
When Bridget returned with our neighbour Mrs. Churchill, I remembered Mrs. Borden. Someone should find her, I said, so she doesn't hear in town. I was sure she'd gone out, but Bridget and Mrs. Churchill went upstairs to look anyway. That's when they found her on the floor of the guest room. So much blood. 
That afternoon is such a blur. I was in shock. The police searched the house in case the murderer was still there. The doctor gave me some morphine, so I don't recall exactly what happened after that. Someone sent for Emma. The police surrounded our home. We couldn't leave.
Two days later, the police searched again, rifling through my belongings and removing random tools from the house. They asked hundreds of questions, for hours. I don't really remember. Something about a hatchet, and a dress I had burned the day before. It's all so confusing. 
They told me I was a suspect. Me, a lady, a Sunday School teacher, a loving daughter to my Papa. They thought I was capable of murder! They put me in jail for almost a year, waiting for trial. They showed me horrible pictures of Papa and Mrs. Borden, and asked me about their theories. They said I contradicted myself, but I don't remember what I had said because of the morphine. They asked about Papa's temper, how he treated Emma and me. As if it was any of their business. 
At the trial they even brought out their battered skulls – Papa's and Mrs. Borden's – and I couldn't cope with the horror. I fainted. Can you believe some of the papers said I was acting? Fortunately the jury believed me, and I was acquitted. They knew I wasn't capable of such acts. What lady could commit such heinous crimes?