On June 13, 2023, Kitchener Waterloo Little Theatre will host a reunion for members old and new to catch up, find out about next season and talk to the directors about available crew opportunities.
Our 2023-2024 season features plays that highlight a wide range of human experience. From local plays to internet phenomena, there's something for everyone! We also want you to have the opportunity to meet our directors and maybe volunteer for one of their crews.
But it's not just about next season. We also want to give everyone a chance to see old friends and make new ones.
The event will be held at the Waterloo Park picnic shelter (accessed by the Westmount entrance) and will include a short discussion from the directors of the season, as well as the actual announcement of the season shows. A variety of snacks will be provided.
Launch Event Details
Tuesday, June 13, 2023
7:00 PM – 10:00 PM
Waterloo Park Picnic Shelter (#6 on this map)
Come out, mingle with us and find out what's in store for next year! Please RSVP so that we know how many people to expect.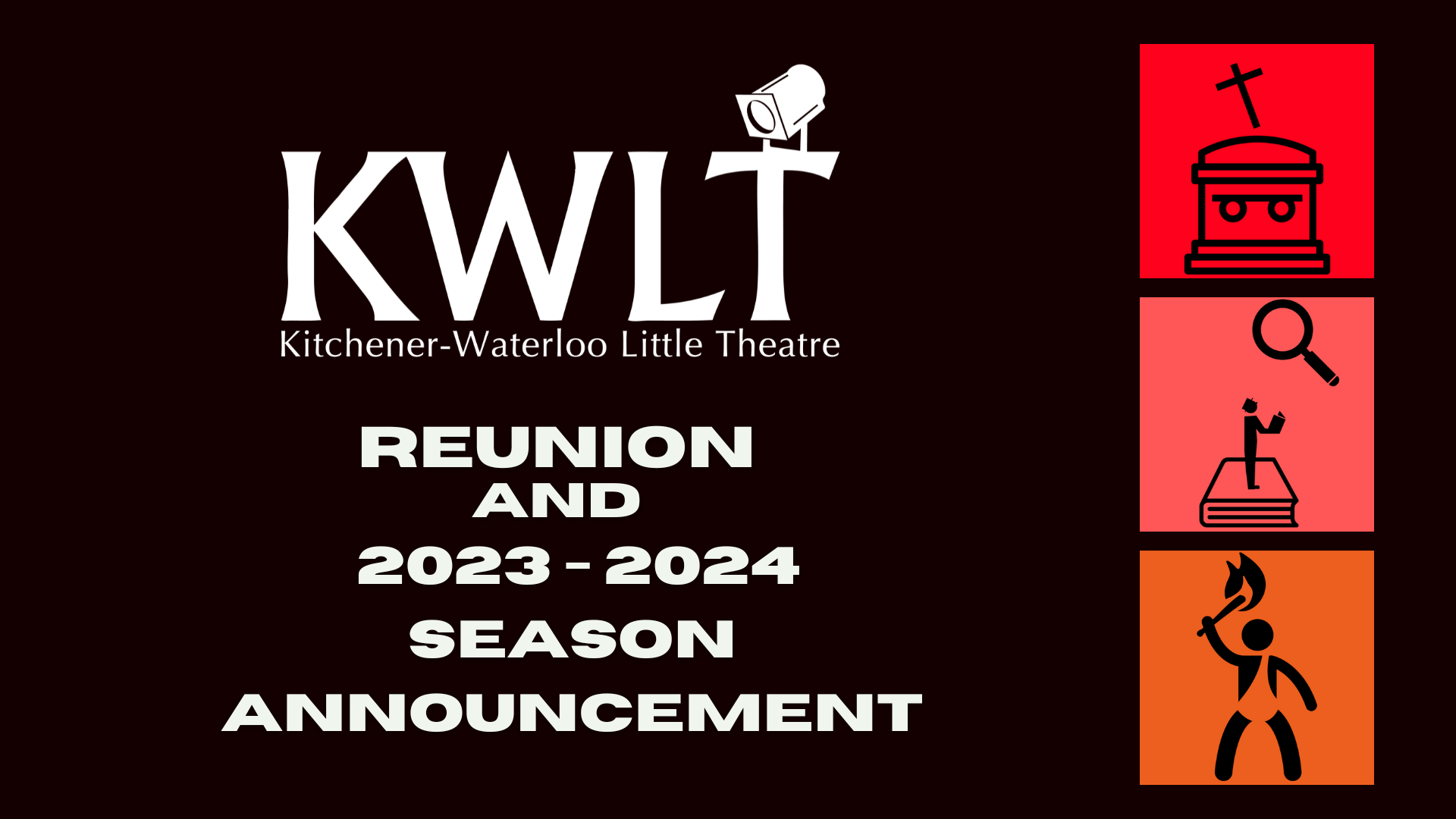 June 13
Waterloo Park
KWLT social committee