Since 1988 Laura Kavanaugh and Ian Birse (aka Instant Places) have been creating audiovisual performances and generative artworks for online platforms and gallery exhibitions throughout the Americas, Europe, Japan, and Australia. They will present a program that combines new visual scores created by the ensemble with the quiet intensity of live music making through electric sound.
In Particle Drift (Laura Kavanaugh and Ian Birse 2023) pure electronic sound merges with acoustic transformations, accompanied by a visual score that generates shifting terrains for sonic exploration. Our desire is to open spaces in performance for the influence all our senses, as molecules of sound, the colours and shapes of a visual score, and the immediate attention of players and audience generates a field of vibrations that shapes a performance as it evolves, moment by moment.
For more information see the event on the NUMUS website.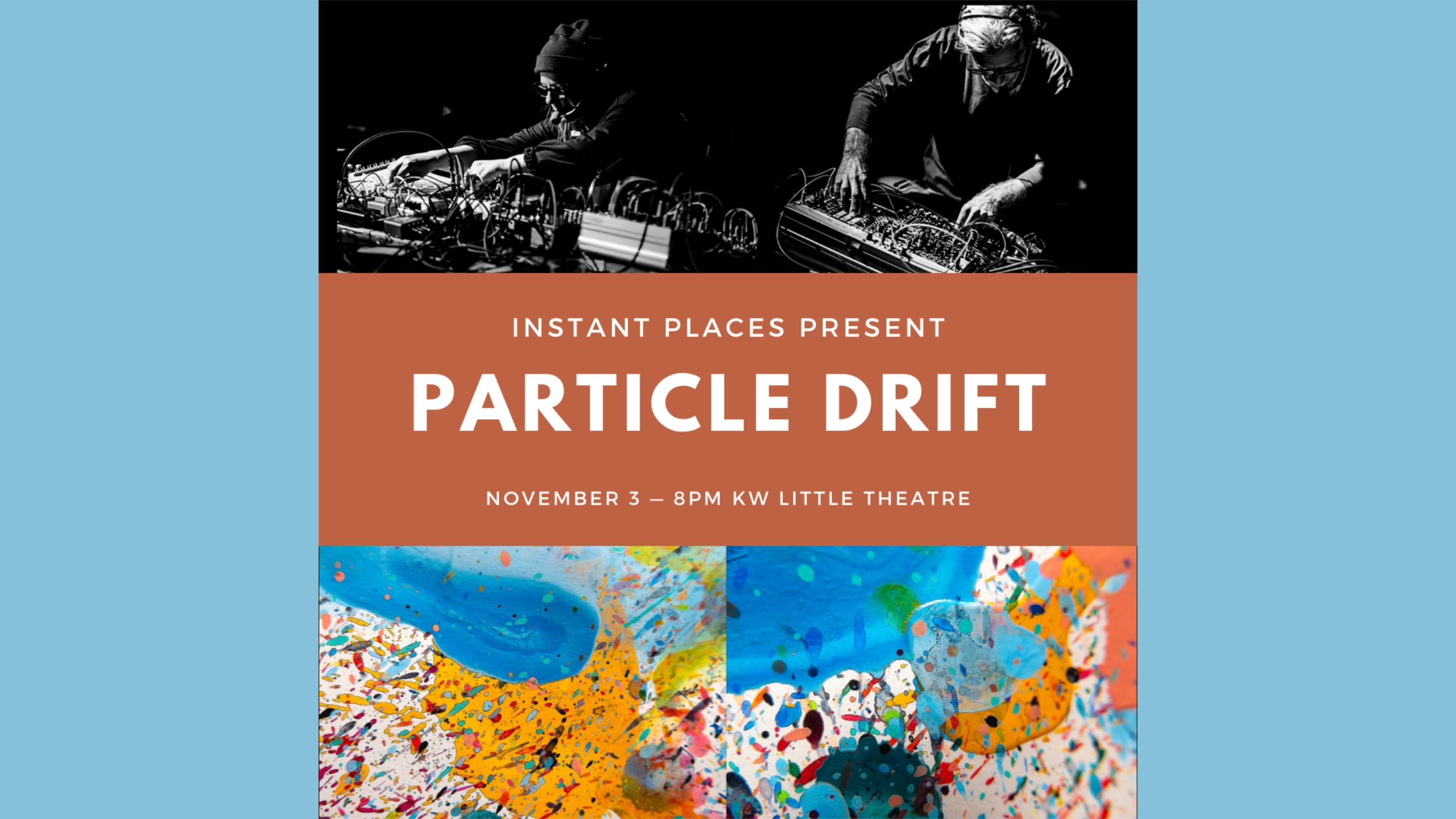 November 3
9 Princess Street East
NUMUS