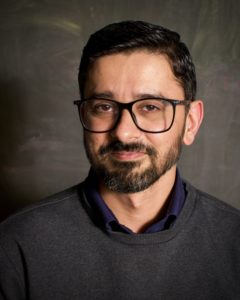 Prashant Das — Ali Ababwa
A quiet introverted nerd, until the time I get on stage (insert epic music here). Been fortunate enough to play a range of characters, from Jean Tarrou of Camus' Plague, to the Guru of Tanvir's Charandas Chor. After a six year hiatus, I'm finding my way back to the stage, and what better way than to walk in the shoes of Ali Ababwa from Agraba 🙂 A big thanks to the members of KWLT for their support, and to the members of the production team who make things happen. Thrilled to be a part of this show, and hope you have as great a time watching it, as we've had making it!
Oluwakayode Sodunke — Ali Hakim
Master's degree, theatre major; Bachelor's degree, theatre major; British Council New Writing Workshop. Stage Works (selected): Stratford debut in Death and The King's Horseman. Agba in Golden Fleas (Crown Troupe of Africa); The Sound and the Fury, Who's Afraid of Soyinka, Once Upon Four Robbers (Renegade Theatre); Actor/instrumentalist (Crown Troupe Of Africa). Awards (selected): National Youth Service Corps Merit Award for Drama, Award for Best Drama and Creative Director, Award for Best Dance Choreographer, CHC Award for Best Instrumentalist. Social Media: @thisisomolola (Instagram), Omolola Sodunke (Facebook), lewa.creatives@gmail.com. Thanks to my wife and kids for their love and support I couldn't ask for more. To our audience; may we be able to give the best of us to you… enjoy.
Jeffrey Song — Hong Kong Lee
Hey, I'm Jeffrey, a recent graduate of the University of Waterloo and a software engineer. I'm very excited about the show, but also quite nervous. This is my first time trying out acting, so there is no previous work. I'd like to thank Diana, fellow staff members, and actors for doing this with me and accommodating my inexperience. I hope you can all enjoy the show and have fun!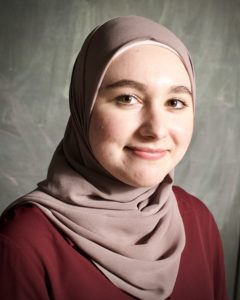 Hiyam Mahrat — Suki Dhaliwal
Originally Syrian, born and raised in the United Arab Emirates, Hiyam came to Canada in 2018 and studied Performing Arts at Sheridan College. Besides her passion and work in the medical and administrative fields, she is a growing artist in theatre, film, and music. She is interested in contemporary Canadian theatre, experimental short film, traditional performing arts, and is currently a choir member of the Canadian Arabic Orchestra. Her art focuses on issues of belonging, identity diffusion, and cultural erosion. Hiyam is also interested in theatrical set design, voice acting, and directing.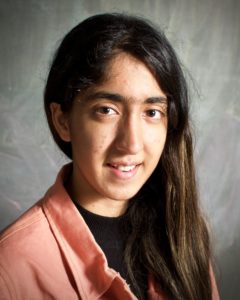 Meher Kaur — understudy, Suki Dhaliwal
Hi! I am a 20-year-old international student, a Healthcare Administrator by profession but an individual with varied interests. I have previously acted in Punjabi theatre, debates, and poetry, served as a club officer at Toastmasters International and acted for OER textbooks at Conestoga College. To the audience, I would want to say that I can't wait to share Suki's character with you, the constant conflict between her duty and her true self, hoping that we all relate to it.
Graham A. Yeates — voice of announcer / Tom Butler
Graham is celebrating twenty one years with KWLT productions, and six years as a professional voiceover actor.  He is thankful for everything he has learnt with KWLT.  Recently, he can be heard as the voice of the Homer Watson House & Gallery self-guided tour, in Kitchener.  As always, he appreciates being invited out to play, and he's never gonna go back to Ohio!